Hey everyone, I have recently picked up a new set of watercolours, the Altenew 36 pan set (all links at the bottom of blog post). I am currently testing and getting to know them, and will do a video in the next week or so about my opinion.
Anyway, this is my first card made with those paints.
I stamped and embossed the flowers, then painted them up with a bunch of the pinks and greens in the watercolor set.
I then cut them out, adding a splash of watercolour to a background panel. I built up all the floral's to create this sweet little thank you card .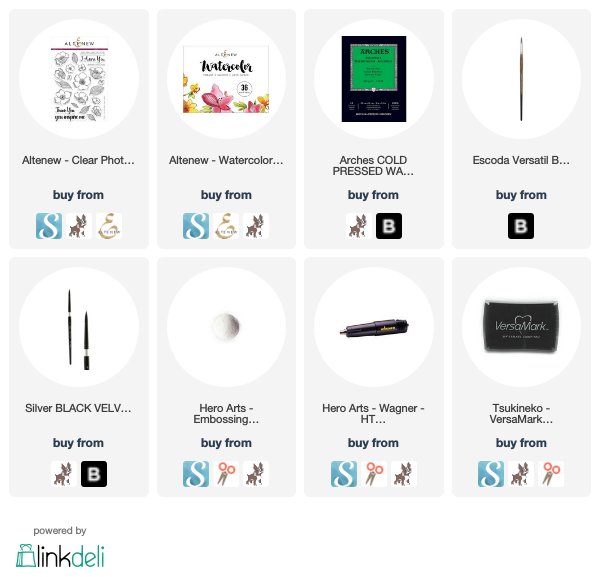 https://linkdeli.com/widget.js?1552642647875