Hey everyone! Today I have a guest post for Stamping Bella! I am so thrilled to be guest designing for them, it really is a dream. I have loved the stamps this company releases for years!
For my first card, I pulled out Curvy Girl Eats Cake and my coloured pencils. I haven't shown my pencils much love lately, but this was the perfect opportunity.
I stamped her out with a light colour ink, to give the no lines colouring look, once everything was finished. Then I went in and coloured it up with my Faber-Castell Polychromos pencils.
Once I got her all coloured up, I decided I wanted the sentiment to look really sketchy as well. So I stamped it with the same light coloured ink, then traced over it with my black pencils to give it the sketchy look.
Thanks so much for stopping by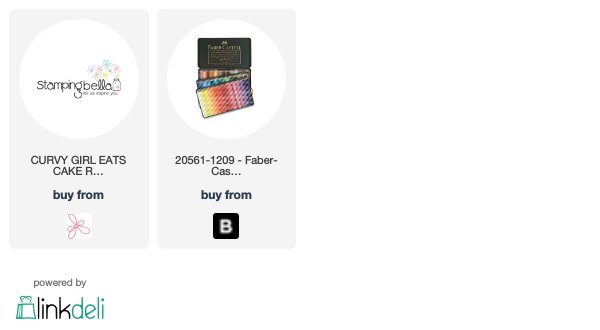 https://linkdeli.com/widget.js?1552642647875