Hey everyone! Today I am sharing some cards I made for nurses week. I don't often make more then one of one design, but when I was contacted and asked to make a dozen cards for nurses week to be picked up at easter. I went with 3 designs, changed them all up a little but yeah it was fun!
I kept things pretty simple colouring up Stamping Bella's Oddball Nurse (all products will be linked at the bottom of the blog post) Colouring them up with my copic markers.
I did decide to go a bit snarky with these 4 cards, as I was asked to make a few funny ones. Which is why this stamp was so perfect for it!!!!
Once I had all my characters coloured up, I had to decide what to do with the background, because why would I plan that ahead! So I cut a piece of white cardstock and splashed on some Dylusions Black Marble ink for a little something, and added a crooked cut white and red striped pattern paper to the bottom. I am actually really happy with how cute these ones came out!
I will share the other sets of cards in a few days!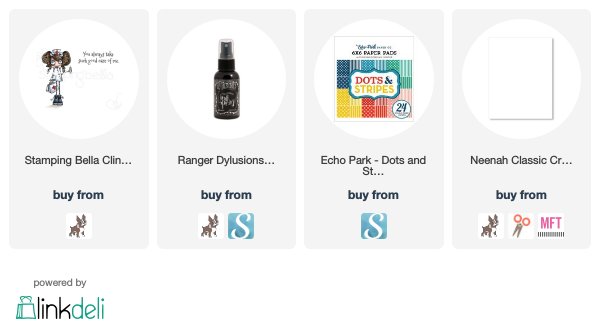 https://linkdeli.com/widget.js?1552642647875